Team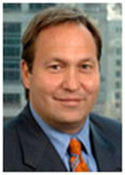 David M. Trandel
Chairman Chief Executive Officer
David Trandel has worked as the co-developer for some of Chicago's finest residential and commercial developments, including: The Waldorf Astoria (formerly The Elysian), 10 E Delaware, the JW Marriott Chicago/208 S LaSalle. In association with Stoneleigh Companies, Mr. Trandel, has just completed phase one of Arlington Downs, a 27-acre, $300 million redevelopment in Arlington Heights. One Arlington, the first of two phases, is a luxury, 214-unit apartment tower that was the former home of the Sheridan Hotel.
In addition to his extensive real estate development experience, Mr. Trandel was the Vice Chairman and COO for the Prime Group, Inc., focusing on acquisitions, capital markets, and business development from 2003 to 2011. During Mr. Trandel's tenure, Prime re-established itself as one of Chicago's most prolific real estate companies, developing and owning over $1 billion of institutional-quality real estate. Mr. Trandel has over 25 years of capital markets, investment banking and securities industry experience and has invested or participated in excess of $2 billion of private investment, and third party debt and equity placements.
Mr. Trandel holds a B.B.A. in finance and economics from the University of Iowa and is a graduate of the Executive Education Program from the Wharton School of Business of the University of Pennsylvania.

Mark A. Alberts
Chief Financial Officer
Mark A. Alberts has provided CFO and financial related services for the past thirty years. A graduate of DePaul University and CPA in the State of Illinois, Mr. Alberts has worked in a variety of industries but specializes in real estate development. His direct experience has allowed for an expertise in financial reporting, budgeting, forecasting, cash management, banking relationships, CDC 504 program, TIF analysis and reporting, investor communications, and developing internal controls. Mr. Alberts was the co-developer of the original
Walter Payton's Roundhouse in Aurora, IL.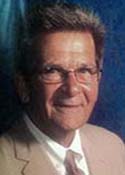 R. L. "Skeet" Walker
Vice President Property Management
Strong background with over 35 years experience in the industry working on rehabs, contract bidding, negotiations, construction, capital needs assessments and implementing preventative maintenance programs.
Prior to joining Springbank Real Estate Group, co-founded and operated successful manufacturing and fabrication companies in Oklahoma.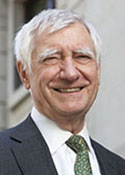 Lucien Lagrange
Lucien Lagrange (born 1940 in France) is an architect and a former partner at Skidmore, Owings & Merrill, who founded his own firm, named Lucien Lagrange Architects in 1985.  His design style is representative of New Urbanism and New Classical Architecture.
Lagrange came to Chicago, Illinois after studying at McGill University.  As an architect, he is inspired by Louis Sullivan and Auguste Perret and even owned a Louis Sullivan designed home in Lincoln Park for a time.
A listing of his accomplishments would certainly include the construction or renovation of numerous notable buildings in Chicago, Illinois:  the Park Tower, 10 East Delaware, the Blackstone Hotel, the Waldorf Astoria Chicago, Lincoln Park 2550, Ritz-Carlton Residences Chicago, 208 South LaSalle, Erie on the Park and its sister building Kingsbury on the Park, and the innovative design for the X/O building.
Lagrange designs from the inside out, meaning that he prioritizes the creation of luxurious and livable interior spaces for the owners and residents of his buildings even moreso than the striking exteriors that make his creations so attractive to the general public.
In fact, five of his buildings are on the list of the Top Ten Most Expensive Residential Buildings in Chicago, with the Waldorf Astoria, formerly the Elysian, coming in at #1.
Lagrange showed his keen awareness and respect for older designs in his renovation of the Chicago Landmark Carbide & Carbon Building into the Hard Rock Hotel.  He has also renovated the iconic Union Station (Chicago) and designed the 29 South LaSalle restoration and the InterContinental Chicago renovation.
Lagrange has produced important structures in other metropolitan areas around the world, including numerous designs for buildings in China as well as the construction of Manhattan's ultra luxury 535 West End Avenue, which is one of the most prestigious residential addresses in New York City, as well as the Touraine at 65th and Lexington.
His legacy continues to grow as Lagrange is still vital and active in the new development marketplace, creating new designs and participating in bids for important new projects both in America and abroad.  His lasting achievements mark him as one of the prominent architects of the late 20th and early 21st centuries on a worldwide basis.

Thomas R. McClayton
Chief Investment Officer
Tom McClayton is an accomplished veteran bringing a wealth of experience and expertise to the investment, brokerage and capital markets efforts of our team. Tom has been involved in the acquisition, redevelopment, investment management, financing and disposition of over $17 billion in real estate transactions, including the acquisition of The Wrigley Building. Tom spent much of his early career with LaSalle Partners (Jones Lang LaSalle) as a Managing Director in the Capital Markets Group and LaSalle Investment Management. Tom was a Principal of Fulcrum Asset Advisors for nine years before joining CBRE's Chicago Capital Markets Group. For the past four years, Tom has owned and operated his own company to provide real estate advisory services to owners, investors and tenants. Tom is a graduate of the
University of Illinois and earned a Masters of Management at Northwestern University, J.L. Kellogg Graduate School of Management.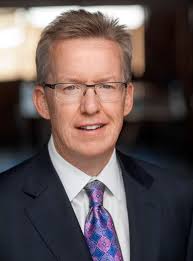 Thomas M. Scott
Board of Managers
Mr. Thomas Scott is a manager of Springbank. Mr. Scott is also the founder and Chief Executive Officer of CA Ventures, a real estate investment, development and management firm focused exclusively on seizing investment opportunities in real estate. Under his leadership, CA Ventures and its affiliates have overseen over $2 billion of student housing, office, residential, retail and hospitality real estate investments across the United States. Tom has over 25 years of real estate industry experience spanning finance, accounting, development, and asset management in a broad array of student‐housing/multi‐ family, commercial and retail property types. Previously, he served in executive‐level roles with CBRE Inc., U.S. Equities Realty, Inc., and Vornado Realty Trust Merchandise Mart Division. Tom is a member of the University of Illinois Presidents Council, and a lifetime member of the University of Illinois Alumni Association and The University of Illinois Foundation. He founded The Scott Family Foundation, which established a scholarship program in Entrepreneurial Studies at the University of Illinois College of Business. Tom supports the YWCA, Greater Chicago Food Depository and other non‐profit organizations, and serves on the Advisory Committee for the Chicago Training Center. A graduate of the University of Illinois at Urbana‐Champaign, with a Bachelor of Science degree in Accountancy, Tom is a Certified Public Accountant in the State of Illinois.

Jeffrey Krol
Board of Managers
Mr. Jeffrey Krol is a manager of Springbank, which is the Manager and Class A Member of the Company. Mr. Krol is also the owner of Jeffrey W. Krol & Associates, Ltd, a CPA firm located in Chicago since 1980. The firm specializes in real estate and closely held businesses. Mr. Krol has extensive experience as a sponsor and developer of over $1 billion of real estate in all areas of real estate producing in the areas of retail, commercial, industrial, telecommunications, medical, residential, campus housing, and international. He has been a bank director since 1983 in various institutions and serves as a trustee of Taft‐Hartley pension and health and welfare plans. He is also a director of numerous firms including a money management firm located in Chicago. Mr. Krol's academic background includes an undergraduate degree in accounting from Loyola University and participation in the Master of Science in Taxation at DePaul University. He serves on a multitude of boards for charitable organizations.